On this page, you'll learn about the Minor Athlete Abuse Prevention Policies (MAAPP) and who it applies to, with links to tailored resources for parents, athletes, coaches, and more.
Who the MAAPP applies to—and when
An Education and Training Policy that requires SafeSport Training for certain adults in the U.S. Olympic and Paralympic Movement.
Required Prevention Policies with seven key guidelines limiting one-on-one interactions between certain adults and Minor Athletes. Required in the U.S. Olympic and Paralympic Movement and recommended for any leagues and sport entities.
Recommended Prevention Policies: Recommended, though not required, for all sport organizations within and beyond the Movement.

We offer free live virtual MAAPP trainings tailored for stakeholder needs, as well as more than a dozen abuse prevention courses at safesporttrained.org.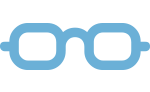 You'll find the full MAAPP and dozens of helpful resources to help make the MAAPP's application clear in varied settings.